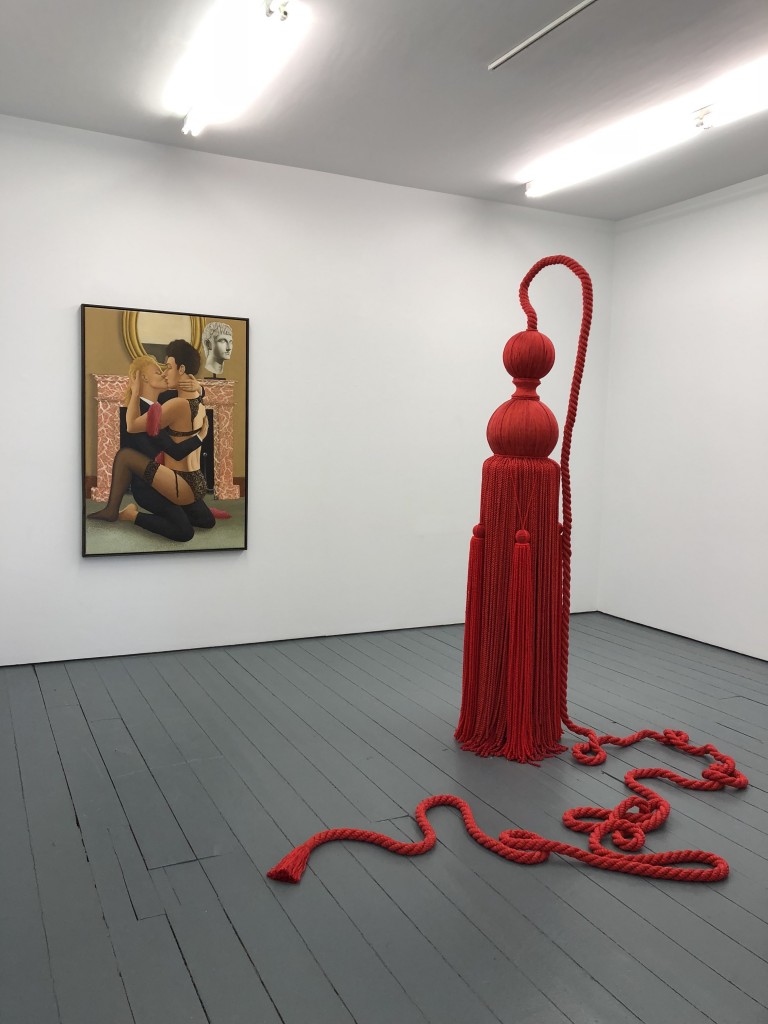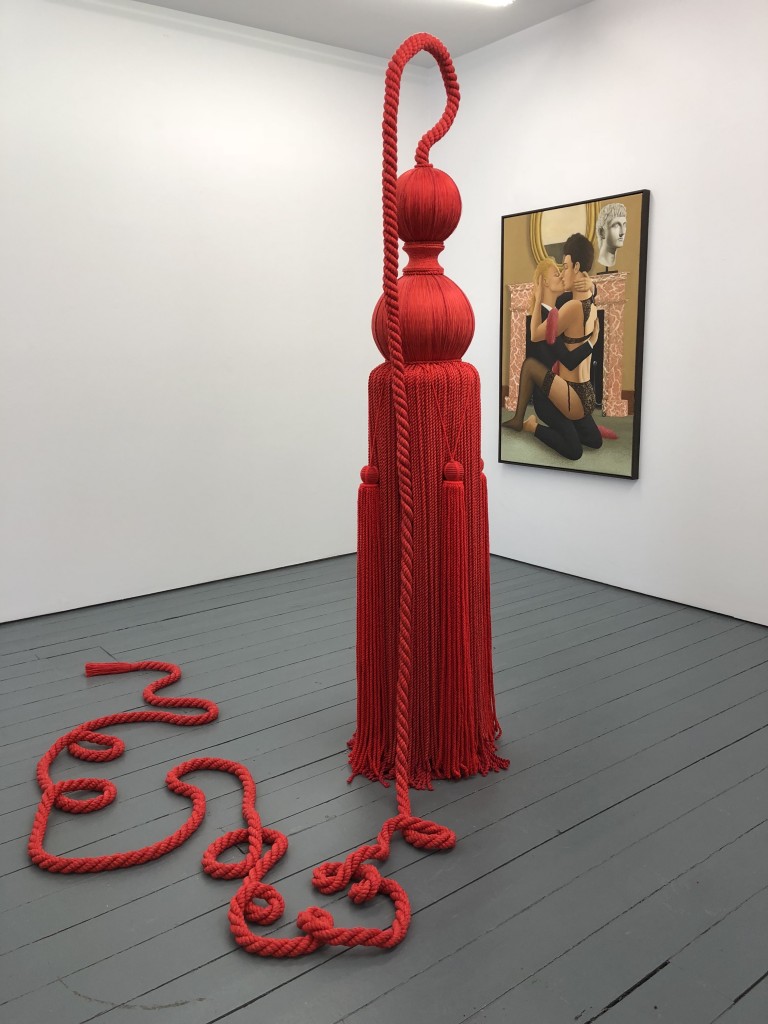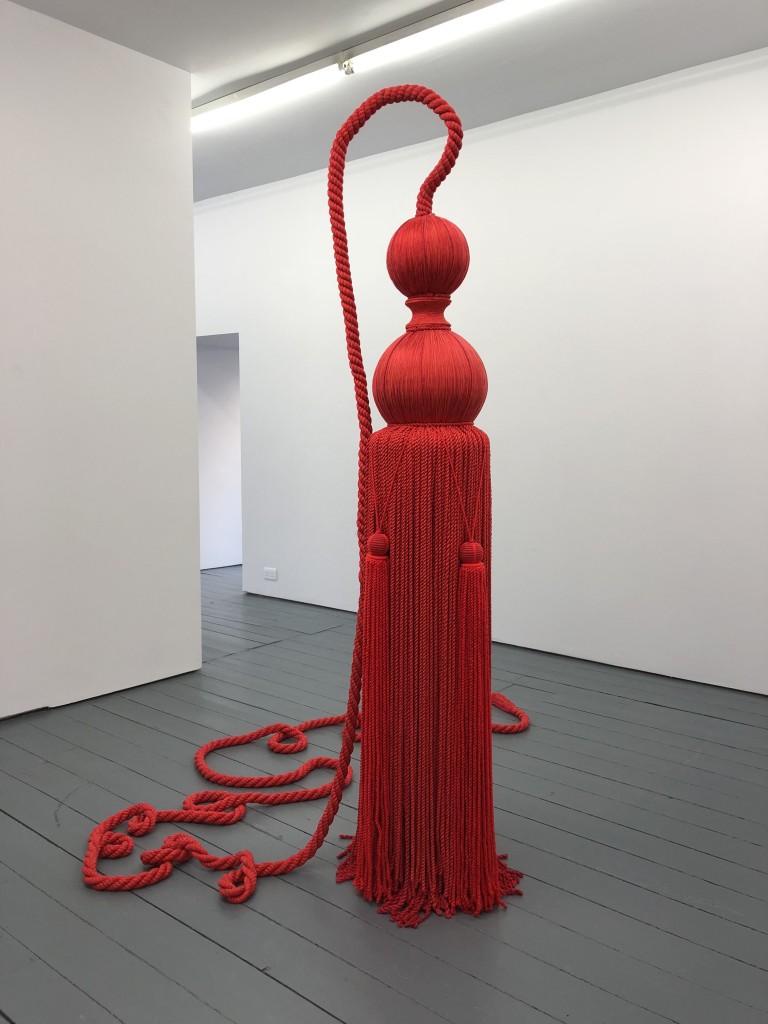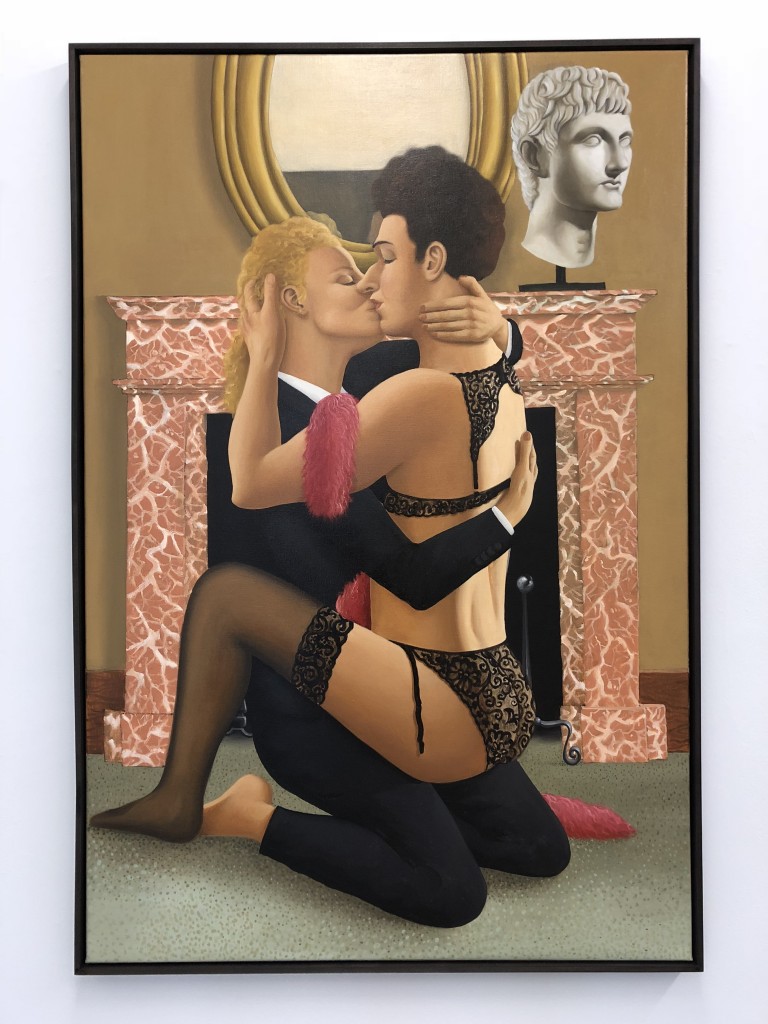 Installation views
p
p
January 31, 2018 at 2:03pm
EVA INTERNATIONAL RELEASES ARTIST LIST FOR 2018 EDITION
The Thirty-Eighth edition of Ireland's EVA International announced today that fifty-six artists and collectives from twenty-seven countries—including the Netherlands, Yugoslavia, the Dominican Republic, Iran, Nicaragua, Madagascar, South Korea, Croatia, and Venezuela—will participate in its 2018 exhibition, opening on Saturday, April 14.
The biennial will use the painting Night Candles are Burnt Out, 1927, by Irish artist Seán Keating as its starting point. The work depicts an allegory of the Irish psyche at the advent of the construction of Ardnacrusha—a hydroelectric dam, built that same year. The dam became a symbol of early twentieth-century engineering and bolstered Ireland's economy when the country was still working towards independence from Britain. According to the biennial, the integral work demonstrates how contemporary and historical artworks can generate dialogue on issues of nationhood and power.
Breaking tradition with previous iterations of the exhibition, the biennial will not have a title. Curator Inti Guerrero explained that the decision to forgo the title was made so that the biennial can emphasize the "International" in its name. "In our current state of nationalisms, hard-borders, protectionism and a complete change of course in humanity, where the liberal belief of a 'never again' seems to be dismantling, the word 'International' suddenly carries an important weight worth embracing," Guerrero said.
The full list of artists is as follows:
Inji Aflatoun
Peju Alatise
Juan Dávila
Patrizio di Massimo
Roy Dib
Rita Duffy
Adrian Duncan and Feargal Ward
John Duncan
Juan Pablo Echeverri
Gonzalo Fuenmayor
John Gerrard
Dominique Gonzalez Foerster
Alejandro González Iñárritu
Laurent Grasso
Eileen Gray
Malala Andrialavidrazana
Alexander Apóstol
Artists' Campaign to Repeal the Eighth Amendment
Jaime Ávila
Colin Booth
Lee Bul
José Castrellón
Viriya Chotpanyavisut
Steven Cohen
Bruce Conner
Akiq AW
Patricia Belli
Claire Halpin
Sanja Iveković
Mainie Jellett
Uchechukwu James-Iroha
Seán Keating
Sam Keogh
Marie-Claire Messouma Manlanbien
Napoles Marty
Francis Matthews
Julie Merriman
Kevin Mooney
Locky Morris
Isabel Nolan
Masahito Ono
David Pérez Karmadavis
John Rainey
Dan Rees
Marlon T. Riggs
Sutthirat Supaparinya
Beto Shwafaty
Mina Talaee
Jenna Tas
Darn Thorn
Top Lista Nadrealista
Nicolás Vizcaíno
Ian Wieczorek
Liu Xiaodong
Trevor Yeung