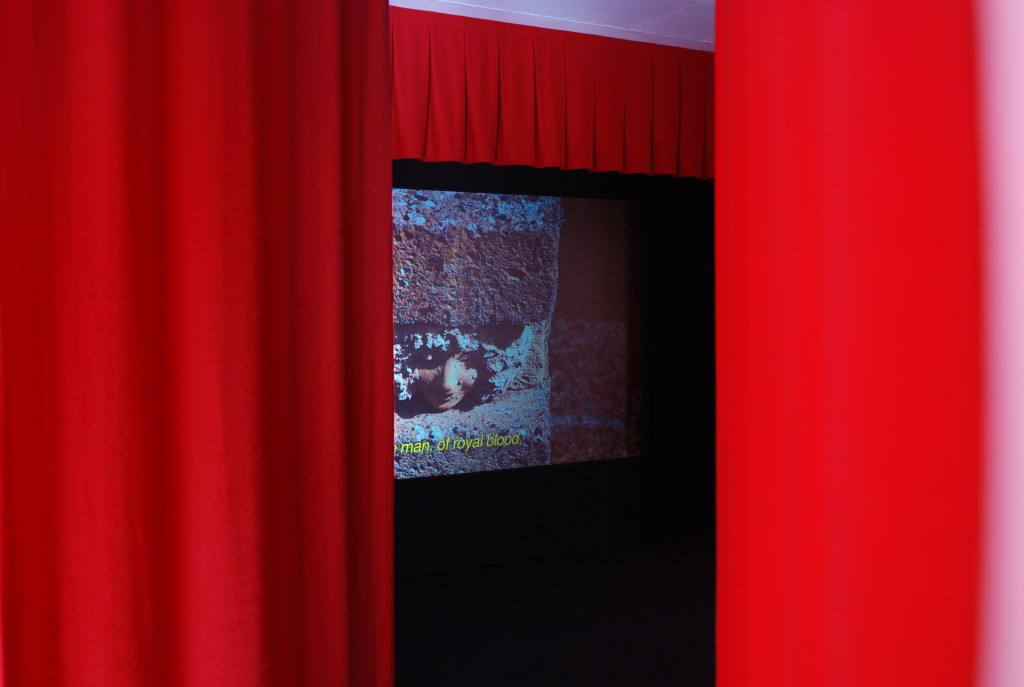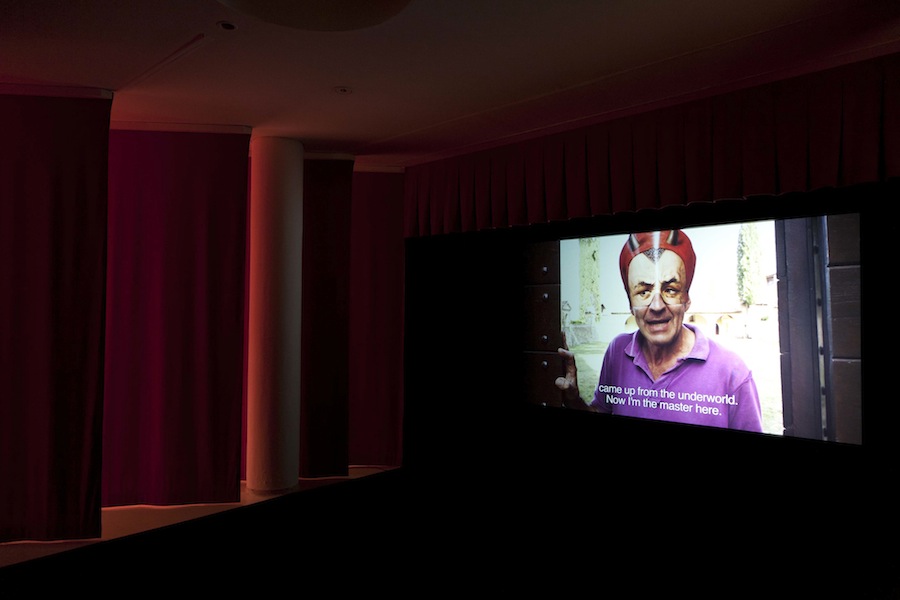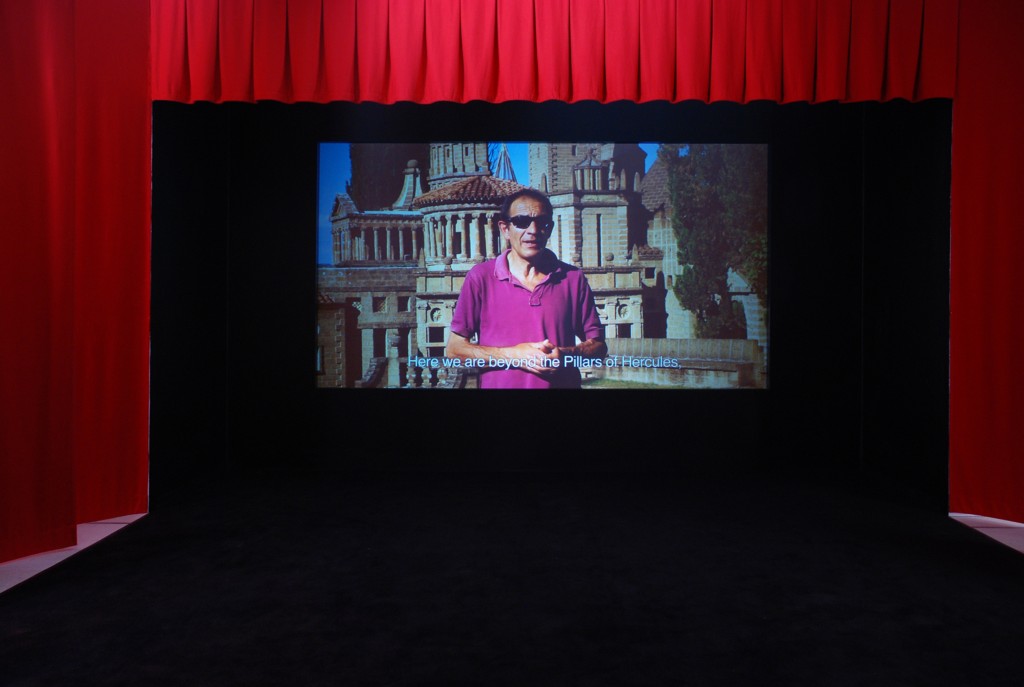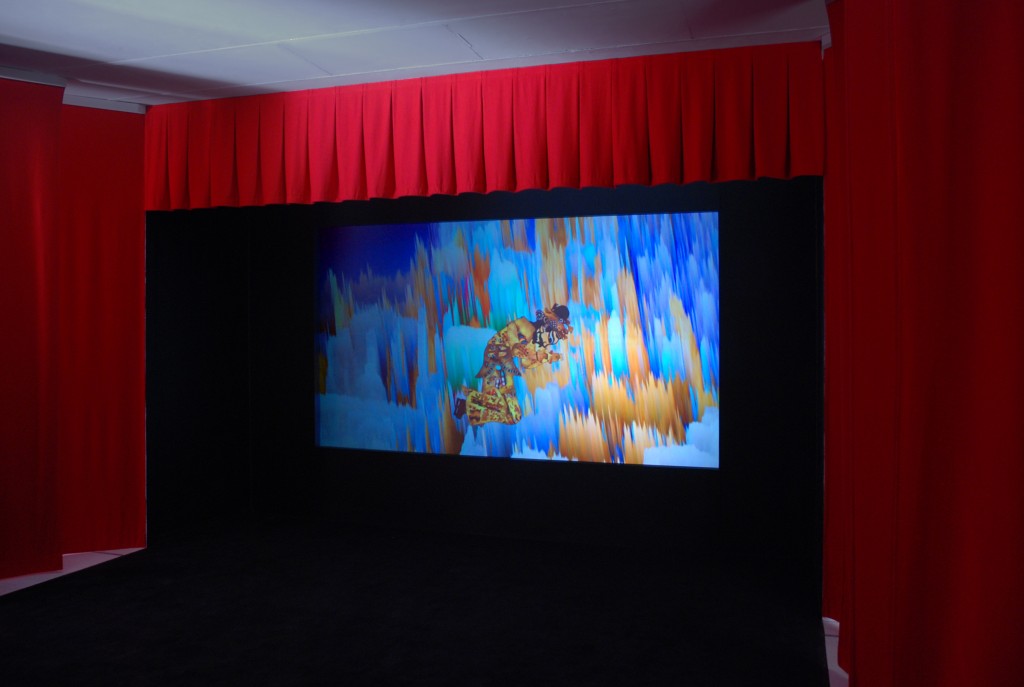 Una Turandiade Buzziana (in forma di note), 2011, veduta dell'installazione view
Buzzi's Turandot (in the shape of notes), 2011, installation view
p
p
RITUAL WITHOUT MYTH, ROYAL COLLEGE OF ART, LONDON, MARCH 8 – MARCH 25 2012
Curated by Daniela Berger, Laura Clarke, Lily Hall, Mette Kjaergaaed Preast, Egle Kulbokaite, Sabel Gavaldon, Katie Guggenhiem, Laura Smith, Borbala Soòs, Elizabeth Stanton
With: Danai Anesiadou, Asco, Erick Beltrán, Lygia Clark, Patrizio Di Massimo, Joachim Koester, Ioana Nemes, Ocaña, Amalia Pica, Yeguas del Apocalipsis
This exhibition brings together practices that revisit the idea of RITUAL as a catalyst for transformative experience; a notion explored in the work of Lygia Clark ('I manipulate the rite without the myth'). Her work, which existed only through the agency and subjective experience of an audience, acts as a point of departure from which to re-examine the function of ritual today. By exploring ritual as medium, Clark shifts the focus from the field of the spiritual to patterns of social interaction, creating potential for the production of alternative forms of subjectivity.
This exhibition brings together practices that interrogate MYTH as a set of beliefs that sustain our social structures. In the works presented, different bodies of culture are devoured and devour in turn; a strategy that can be related to the concept of antropofagia (the cannibalisation of culture, as first defined within Brazilian avant-gardes). Rather than incorporating the other, this process involves a transformation, a becoming. Devouring mythologies allows the possibility of re signifying them, in order to decentre the colonial, social and sexual norms that constitute modernity.
The paradox of a 'ritual without myth' is expanded through a series of contradictions within this exhibition. The participating artists assemble elements from specific cultural contexts, reflecting on the dynamics of geographical dislocation and other displacements and transactions in which the centre and the margins interpenetrate, compete with and imitate each other. Instead of embodying difference, these practices open up conflicts in which identity emerges as contested ground.
The exhibition can be read as a ritual in which each work indicates a stage in a process of continuous transformation, unfolding in a circular movement, where the beginning and the end are interchangeable, and points of intersection dislocate one another. The artists map out alternative cartographies of the present, and suggest tactics to be enacted in the future.
As the result of ongoing discussions amongst a group of ten curators, the exhibition cannot (and need not) propose one unitary narrative. Instead, we hope to make visible some of the complex interrelationships between the centre and the margins, where the latter are not absorbed into any single dominant cultural logic, but become transformative.
p
p
www.ritualwithoutmyth.rca.ac.uk
p
p
p
p