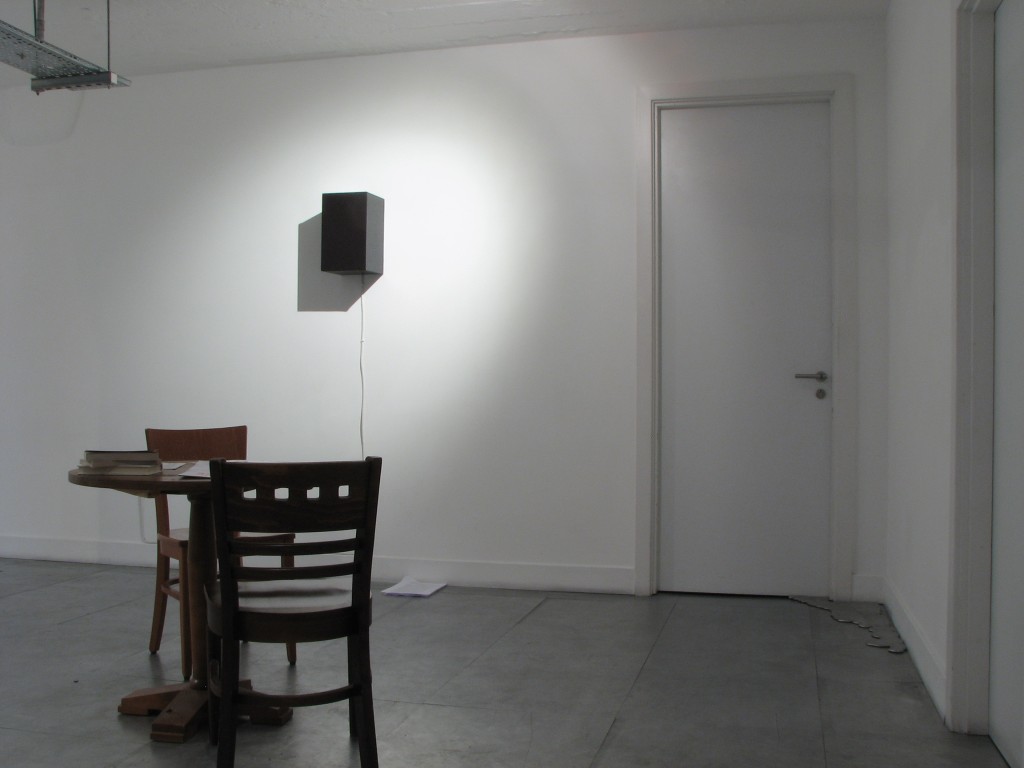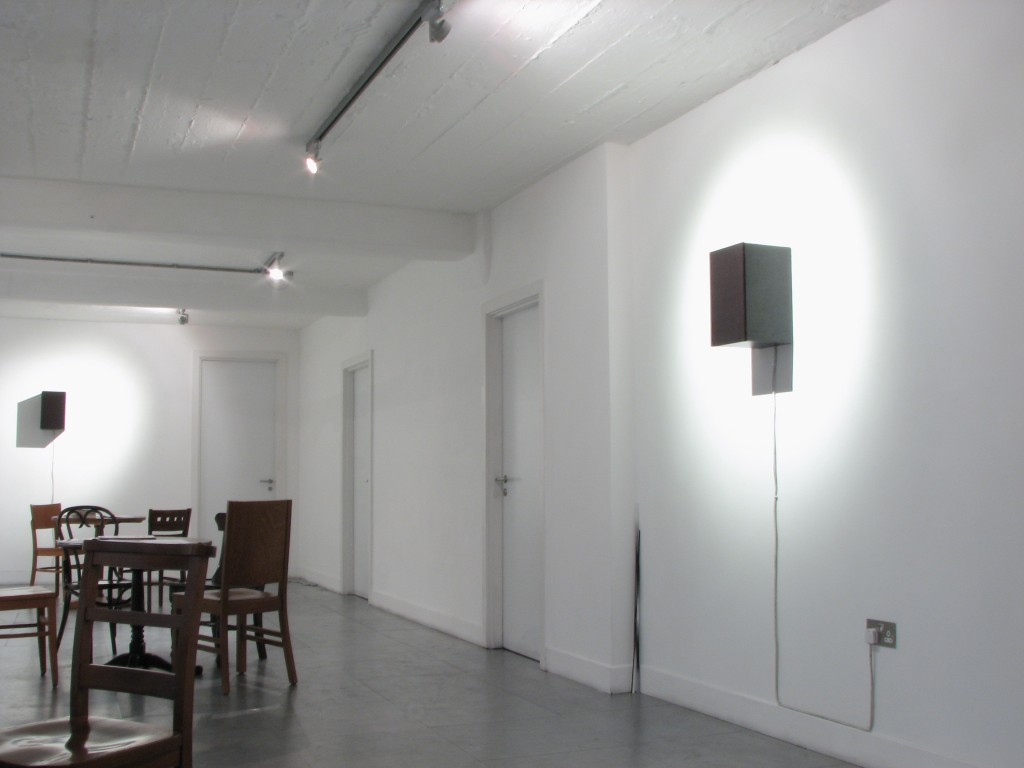 The secret proceedings in the trial at Benghazi, 15 September 1931, 2009, Installation view at David Roberts Art Foundation
A
A
THE OBJECT OF THE ATTACK, DAVID ROBERTS ART FOUNDATION, LONDON, OCTOBER 2 – DECEMBER 19 2009
Curated by Vincent Honorè
The Object of the Attack is a series of footnotes and infiltrations parallel to the exhibition Sculpture of The Space Age at the Foundation. Deliberately reacting against a linear approach to interpretation, The Object of the Attack will work as an echo chamber to the main exhibition and raise multiple questions about art production and curatorial engagement, translations and communication, avoiding any fixed answers.
Artists have been invited to contribute to a collective and evolving conversation. The space will be constantly re-installed over the three months, hosting every week a new intervention, performance, artwork, sound piece, discussion, etc.
The set of the gallery will reflect this process, providing a space where the audience will be encouraged to have a more active and creative role. Artists Reto Pulfer and Patrizio di Massimo will create, one after the other, a different interpretation of what this space can be. For the final week, the space will host an installation by Roman Ondak.
The David Roberts Art Foundation has also invited Westminster University and the curatorial group Five Storey Projects to present a programme of discussions, screenings and interventions during November and December.