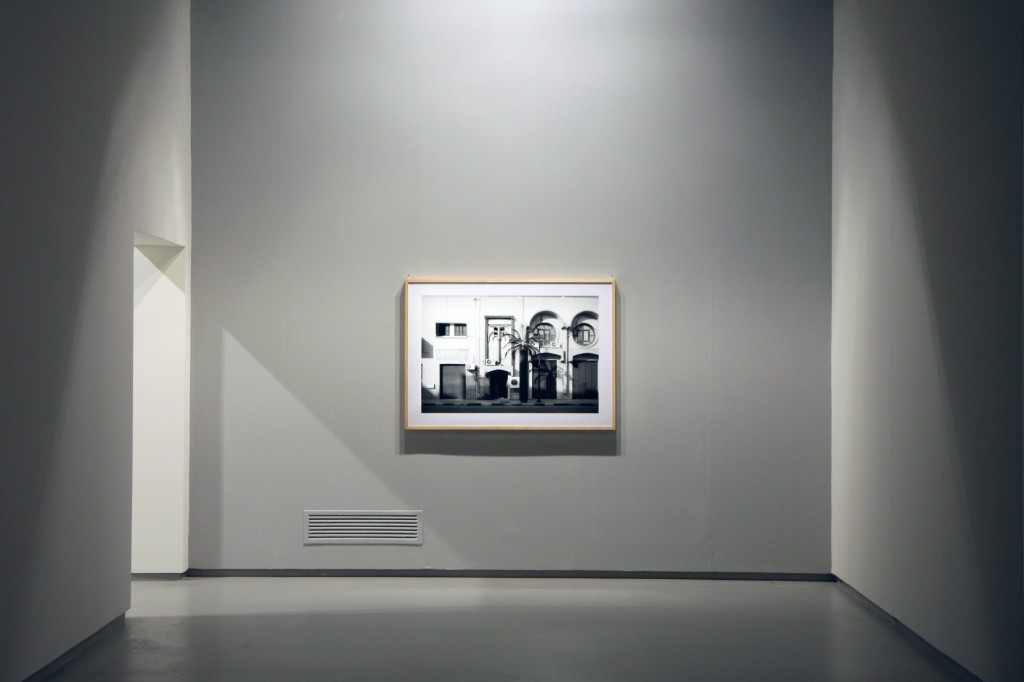 Tripolis, Installation view, GAM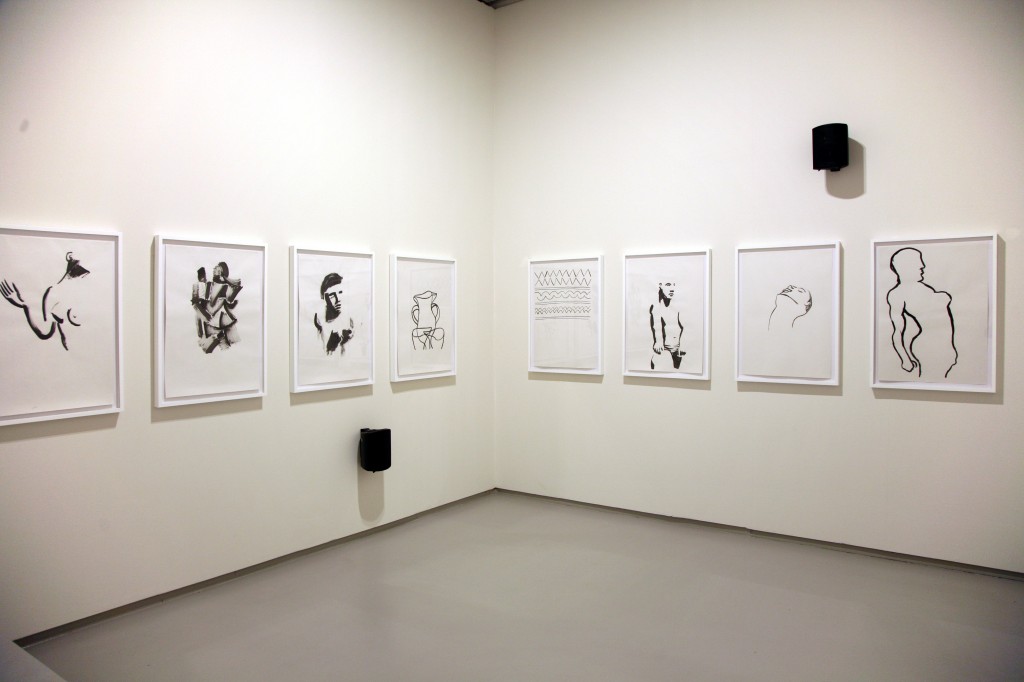 As every artist I am first of all a painter of women, 2010, Four Men, 2010,
The secret proceedings in the trial at Benghazi, 15 September 1931, 2009, Installation view at GAM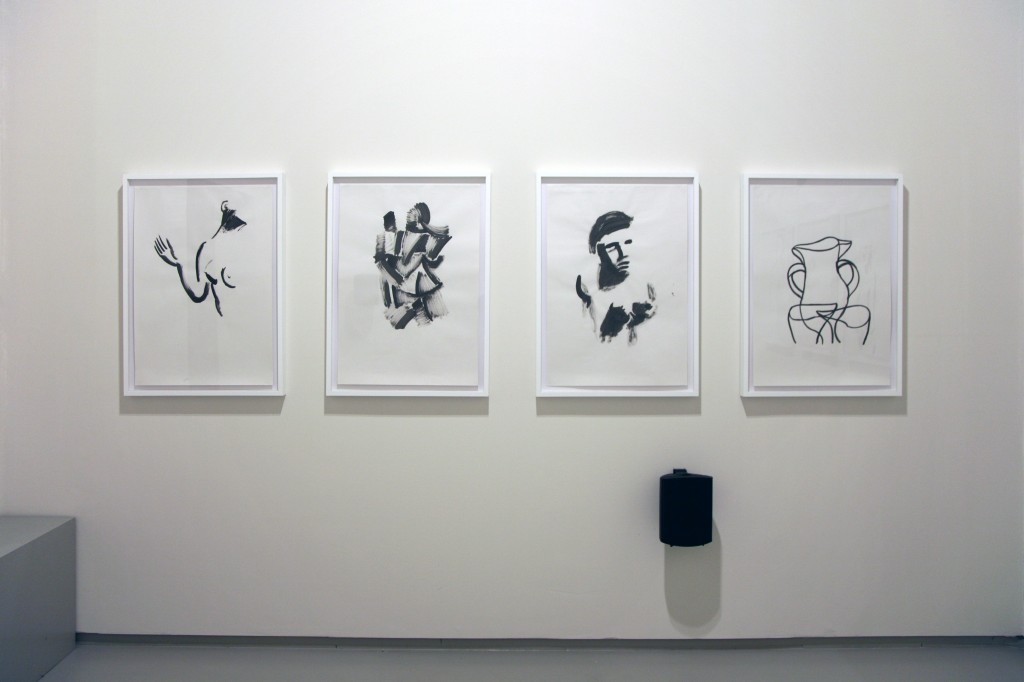 As every artist I am first of all a painter of women, 2010,
The secret proceedings in the trial at Benghazi, 15 September 1931, 2009, Installation view at GAM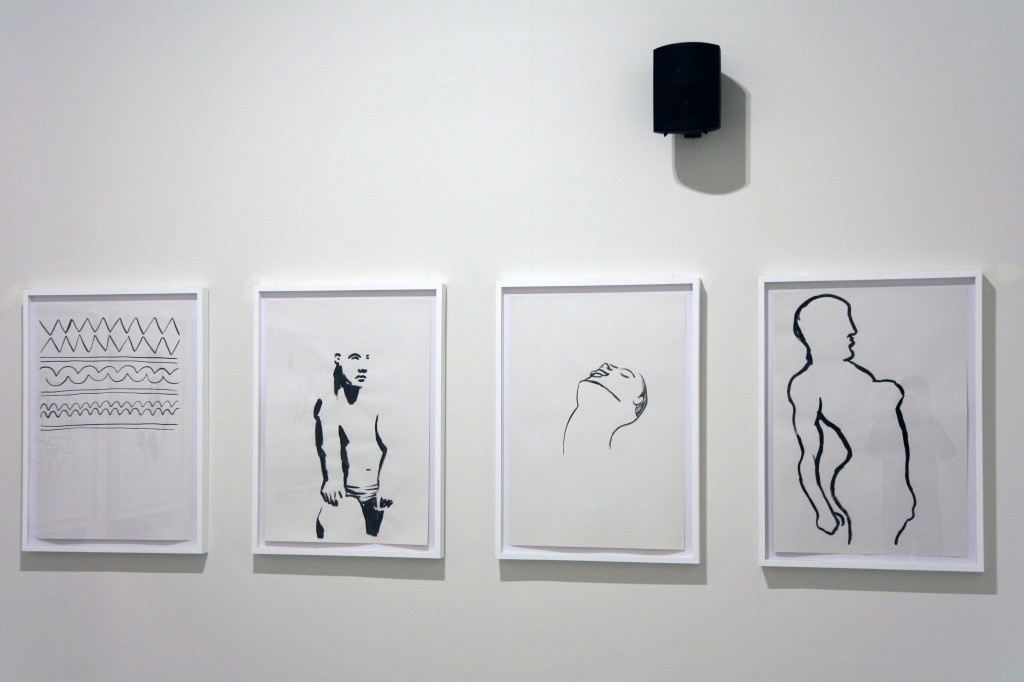 Four Men, 2010, The secret proceedings in the trial at Benghazi, 15 September 1931, 2009, Installation view at GAM
A
A
TUTTA LA MEMORIA DEL MONDO, GAM, TORINO, FEBRUARY 25 – MAY 23 2010
Curated by Elena Volpato
With: James Beckett, Rossella Biscotti, Patrizio Di Massimo, Haris Epaminonda, Simon Fujiwara, Dani Gal, Sean Snyder
Il GAM Underground project si propone di indagare nell'arco di più mostre la relazione tra l'arte contemporanea e la cultura del passato. Dopo la personale dedicata all'artista inglese Ian Kiaer propone Tutta la memoria del mondo, una mostra collettiva di artisti italiani e stranieri che indagano nel proprio lavoro i meccanismi di costruzione del racconto storico, le sue implicazioni, gli strumenti della registrazione e dell'archiviazione degli eventi. Nell'affrontare questi temi talvolta l'analisi dell'ambigua soglia che separa il vero dal falso li porta a provocatorie costruzioni di pura finzione, a testimoniare storie mai accadute ma allo stesso tempo curiosamente rappresentative del nostro passato.   
James Beckett, di origine sudafricana, attualmente residente ad Amsterdam, lavora con la storia materiale di grandi realtà urbane e industriali, fruga nei magazzini e negli archivi e riutilizza, duplicandoli, oggetti e documenti trovati come in un museo etnografico del presente.  
Rossella Biscotti conduce approfondite ricerche tra documenti d'archivio. Indaga su personaggi emblematici della storia più segreta e li rintraccia per farli interagire con i meccanismi della sua particolare ricostruzione dei fatti. Nell'installazione presente in mostra The Undercover man, Joe Pistione, meglio noto come Donny Brasco,  apparve per la prima volta intervistato e sottoposto al curioso esperimento di recitare se stesso sul set di un film noir.  

Patrizio Di Massimo conduce dai propri esordi una ricerca sulla difficile relazione che ogni cultura e ogni artista intrattiene con i propri padri e la propria tradizione. Un ampio settore dei suoi lavori, come l'opera presentata in mostra The secret proceedings in the trial at Benghazi, 15 September 1931, affonda i propri strumenti di analisi nella vicenda del colonialismo italiano in Libia, restituendoci icone, simboli e retoriche di alcune tra le pagine più problematiche del nostro passato nazionale.   
Haris Epaminonda sceglie oggetti sempre ricchi di connotazioni storiche, chiaramente provenienti da epoche passate, ma rinuncia a corredarli di qualsiasi datazione, lasciando che liberino il proprio potere evocativo al di fuori di ogni plausibile sequenza cronologica. Utilizza immagini di immagini, sovrapponendo al filtro del tempo il filtro di registrazioni e memorie. Si appropria dei meccanismi espositivi del museo per evidenziarne il valore estetico più che il valore dimostrativo, per riconoscere anche in essi un ruolo di sovrapposizione più che di chiarimento.   
Simon Fujiwara ordisce racconti di una storia mai esistita ma possibilissima, in qualche modo più vera di quella documentata. Tesse trame intime al di sotto della facciata politica e pubblica di personaggi storici e istituzioni, mostrando attraverso la finzione come pulsioni e censure fossero facce di una stessa moneta che si ostinava e si ostina a mostrare solo la propria auto-censura.   
Dani Gal è un israeliano che vive a Berlino e lavora sugli archivi dei discorsi politici, sugli strumenti storici di didattica sociale e modificandone i meccanismi di costruzione mette a nudo i processi di comunicazione propagandistica.   
Sean Snyder porta alle massime conseguenze la riflessione sulla influenza che i mezzi di registrazione e archiviazione usati esercitano sulla possibilità di una memoria storica. Snyder affonda il suo sguardo tra le pieghe di ogni meccanismo, svela i contenuti mancanti e quelli aggiunti in ogni immagine, in ogni traccia audio, in ogni possibile memoria, sia essa analogica o digitale.
La mostra sarà accompagnata da un programma di proiezioni di film e video di Clemens von Wedemeyer, Cyprien Gaillard, Zachary Formwalt, Dani Gal. Archive Books di Berlino pubblica per l'occasione un reader dedicato al rapporto tra arte contemporanea e metodologie storiografiche. 
Archive Books contribuisce alla realizzazione della mostra attraverso la realizzazione di una reading room in cui il pubblico potrà consultare alcuni fondamentali libri e cataloghi dedicati all'argomento.