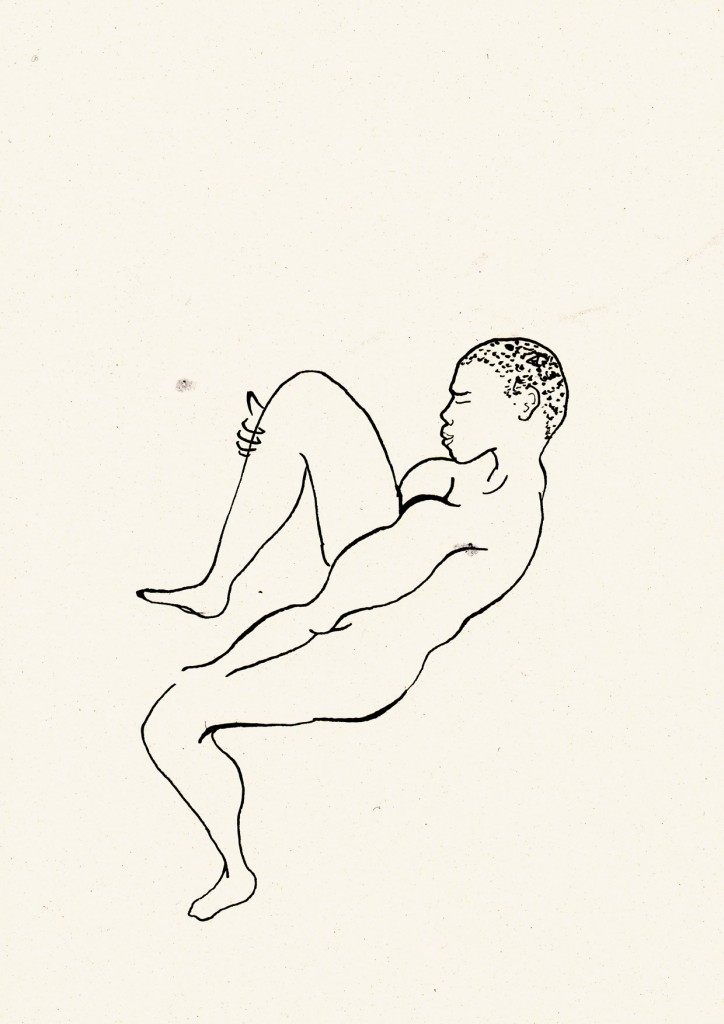 Ten Little Niggers, 2009, detail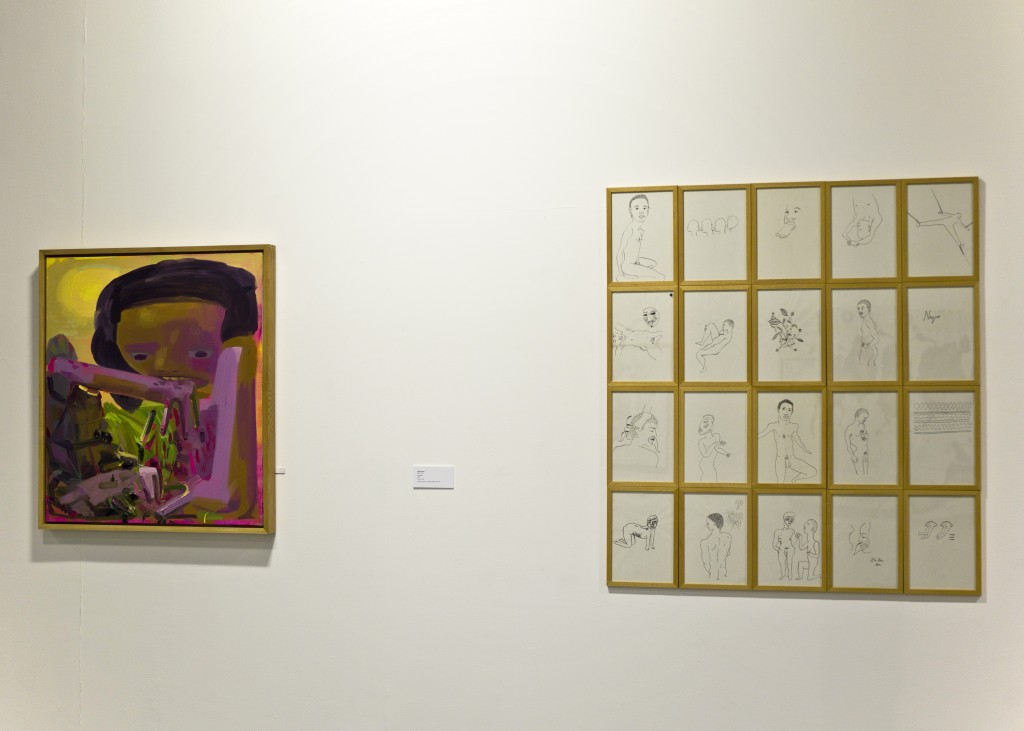 Ten Little Niggers, 2009, installation view
p
p
TOUS CANNIBALES, MAISON ROUGE, PARIS, FEBRUARY 12 – MAY 15 2011
Curated by Jeanette Zwingenberger
With: Makoto Aida, Pilar Albarracin, Gilles Barbier, Michaël Borremans, Norbert Bisky, Patty Chang, Jake & Dinos Chapman, Will Cotton, Wim Delvoye, Erik Dietman, Marcel Dzama, James Ensor, Renato Garza Cervera, Francisco de Goya, J. J. Grandville, Sandra Vasquez de la Horra, Pieter Hugo, Melissa Ichiuji, John Isaacs, Oda Jaune, Michel Journiac, Fernand Khnopff, Frédérique Loutz, Saverio Lucariello, Alberto Martini, Philippe Mayaux, Patrizio Di Massimo, Théo Mercier, Yasumasa Morimura, Vik Muniz, Wangechi Mutu, Álvaro Oyarzún, Chantalpetit, Giov.Battista Podesta, Odilon Redon, Félicien Rops, Bettina Rheims, Toshio Saeki, Cindy Sherman, Dana Schutz, Jana Sterbak, Adriana Varejâo, Joel-Peter Witkin, Ralf Ziervogel, Jérôme Zonder.
"We are all cannibals. The simplest way to identify with another is still to eat them." Claude Lévi-Strauss, La Repubblica, 1993.
Curator: Jeanette Zwingenberger
From February 12th to May 15th, la maison rouge is staging an exhibition on anthropophagy and its representations in contemporary visual art.
The exhibition's curator has chosen pieces for the most part by young artists working independently of each other on the concept of incorporation. A body of contemporary works (photography, video, installation, sculpture, drawing and painting) finds echoes in a historic perspective (illustrations, illuminated texts,
engravings and ritual objects). Together, they show how the theme of anthropophagy has persisted and evolved through time and place.
Despite being largely ignored by art critics and theorists, anthropophagy is an underlying theme of current creation, as the presence in the show of major artists from the contemporary scene confirms.
Leaving aside images of gore, Jeanette Zwingenberger has chosen artists, almost half of whom are women, who address the cruelty of anthropophagy from a critical standpoint and with a certain delicacy. Dreamlike representations voice and develop the questions that surround this notion.
In an age of cloning, organ transplants and virtual worlds, when the integrity of the body has been thrown into doubt, these artists reveal how perceptions of the body have changed. They take the body apart, transforming and reconstructing it as a hybrid organism; one that both eats and is eaten.
Do we not absorb and devour our peers as we construct and share with them our individual self? As Claude Lévi-Strauss observes in a quotation which the curator highlights: "We are all cannibals. After all, the simplest way to identify with another is still to eat them." (La Repubblica, 1993).
Tous cannibales invites us to lift the veil on a disturbing, repressed, even taboo subject that has implications for ethnology, history, psychoanalysis, medicine and religion.
The exhibition will continue in Berlin, from May 28th to September 18th, at Me Collectors Room Berlin (
www.me-berlin.com
), recently opened by the collector Thomas Olbricht.