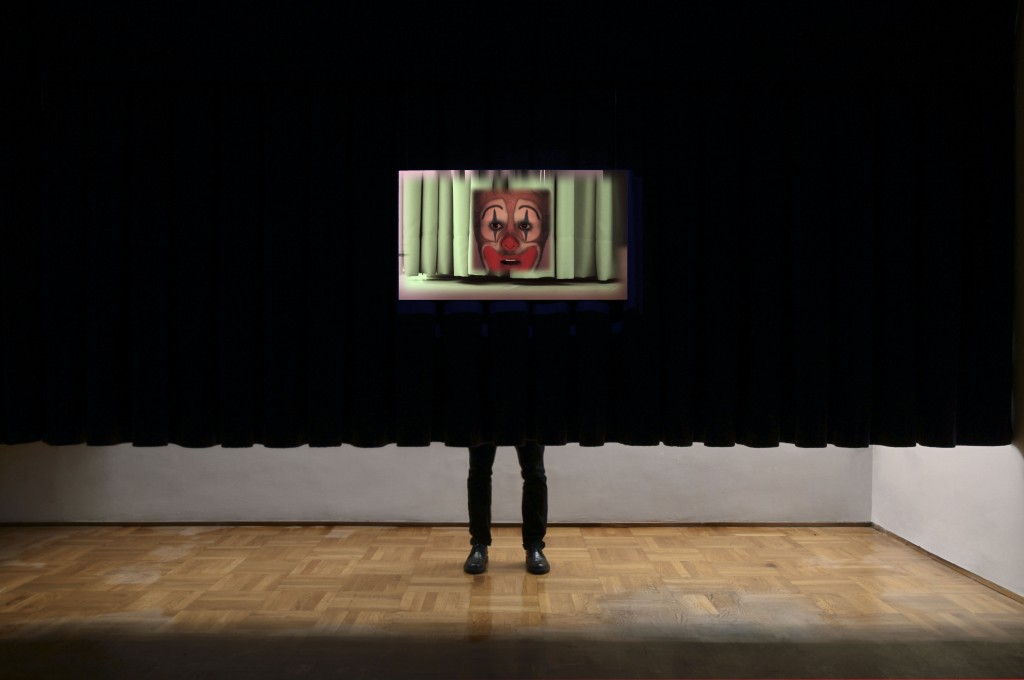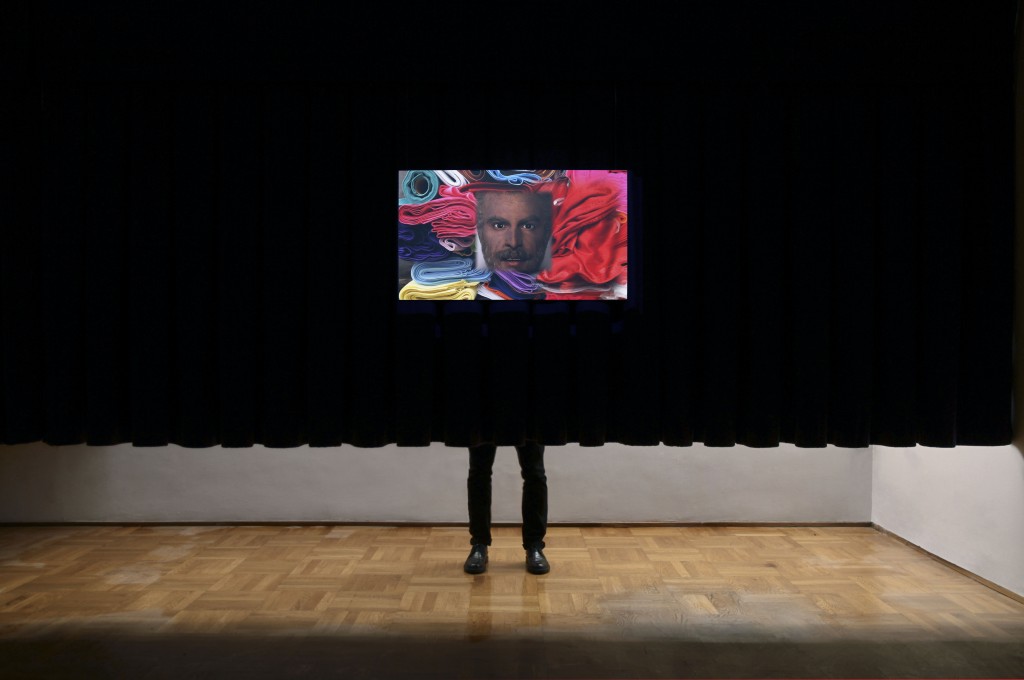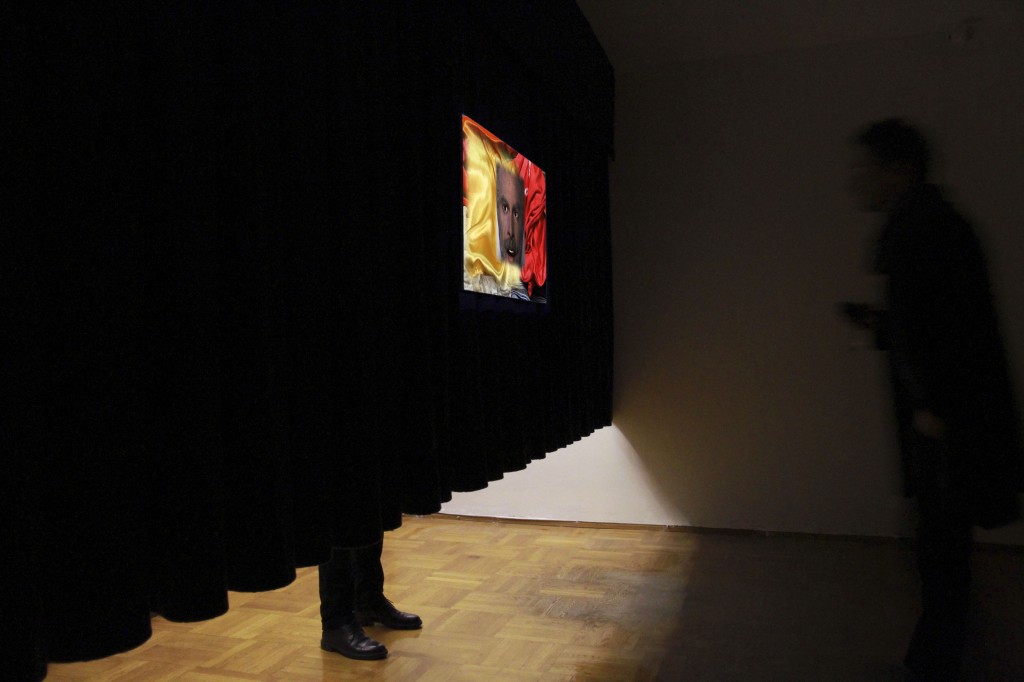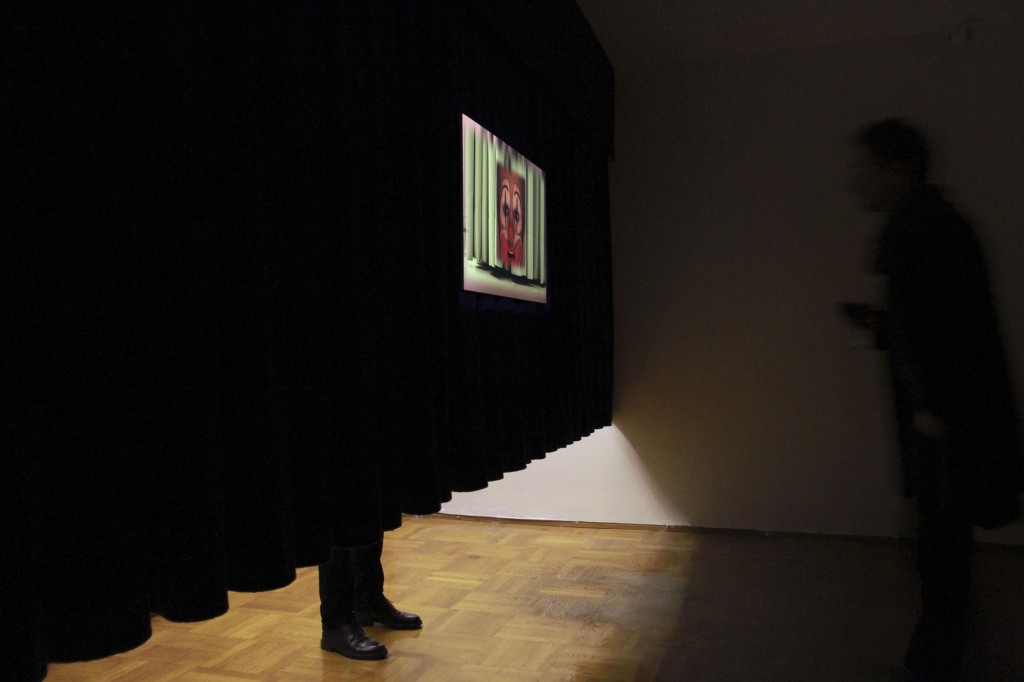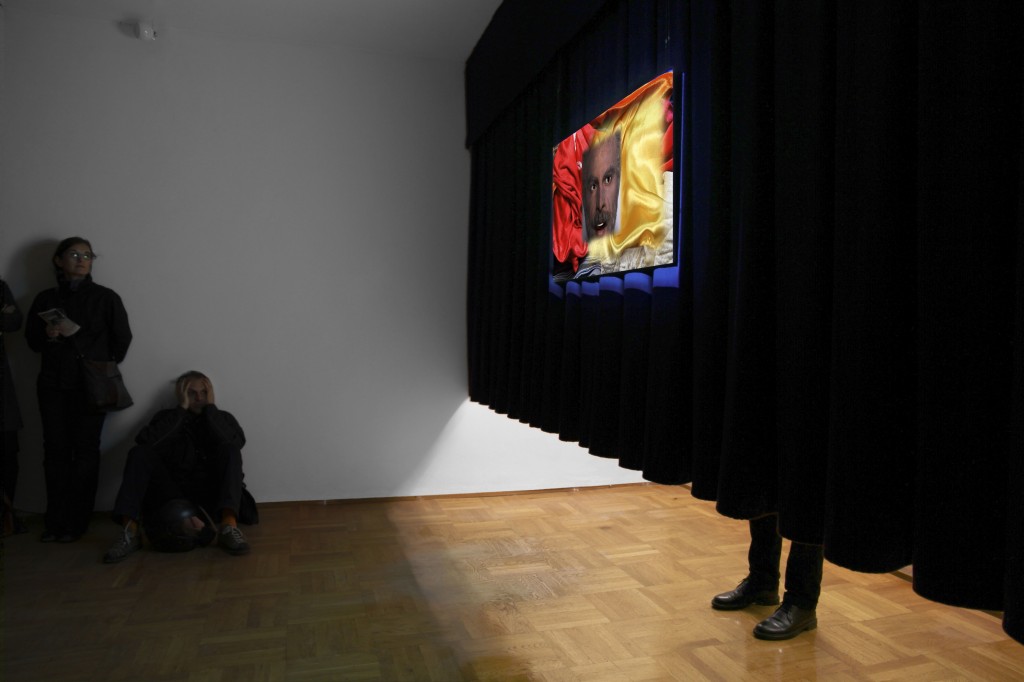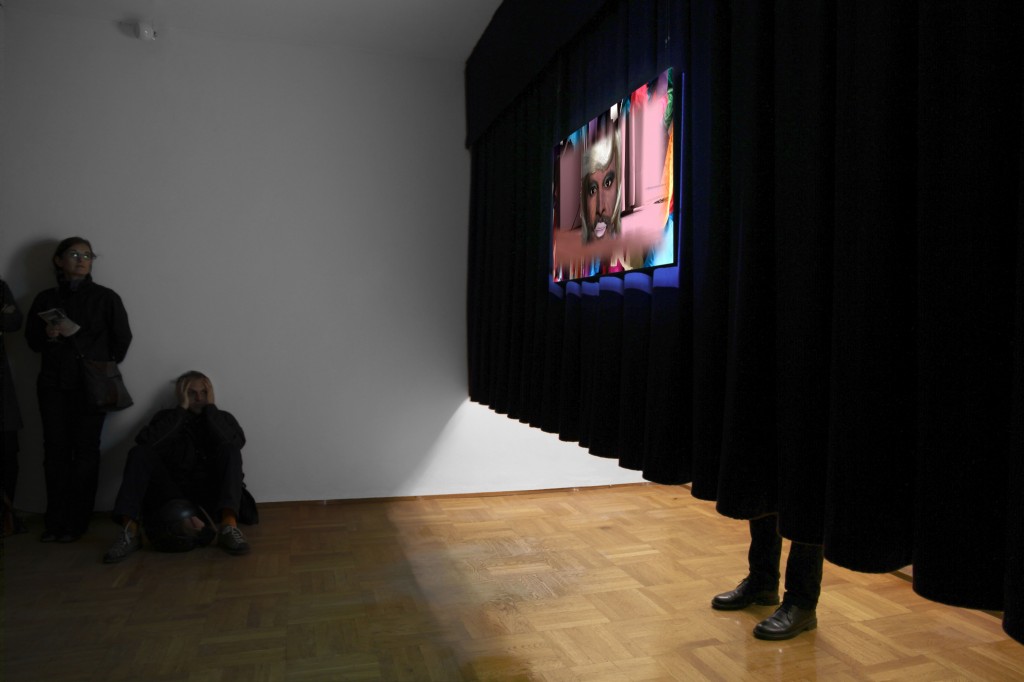 Monologue for two, performance at MdP1, Milan
Photo Credit: Valentina Sommariva, Editing: Roberto Apa
p
p
MONOLOGUE FOR TWO – MDP1, APRIL 6 2013, 7:30 PM
Produced and commissioned by T293 and RESTART MILANO
Monologue for two is a joke between a virtual complex and the reality that this duplicate.
p
p
Interview with Art Text Pics (Italian):
ATP: In cosa consiste la performance intitolata 'Monologo per due'?
Patrizio Di Massimo: E' un monologo in forma di dialogo tra me e un video che mi ritrae. Io sono dietro ad una tenda; il video è realizzato con un app per iPhone chiamata Morfo – un programma che trasforma la foto di un volto in un avatar 3D.
ATP: I temi della performance ruotano tra il 'parlare di se stessi' e l'identità (tra il singolo e il molteplice). In che modo approfondisci questi temi?
PDM: Il testo della performance che recito alterna gli appunti per la scrittura di un monologo a un parlato intimo. Affronto delle diverse proiezioni di me stesso verso futuro e passato, ciò che sono e ciò che sarei potuto essere. La foto iniziale del mio volto che ho modificato con Morfo e che si vede nel video è quella del 'Ritratto dell'artista da vecchio', un mio recente video in cui sono ritratto anziano. Sopra questa immagine con Morfo applico diversi costumi e maschere virtuali. E' un gioco che faccio spesso con i miei amici, è esilarante trasformare il proprio aspetto nella virtualità. Questo monologo è un mio autoritratto, e con Morfo mi invento per quello che sono.
ATP: Per questo progetto utilizzi elementi 'classici' del teatro – maschere, tenda, costumi – con un elemento tecnologico come iPhone. Perchè questa scelta tecnica?
PDM: Non è una scelta ma la conseguenza di ciò che sono. Come tutti gli artisti della mia generazione ho scoperto internet e il 3D nella mia adolescenza, esattamente nello stesso periodo in cui ho incominciato ad amare l'arte del passato e il teatro. Per me le cose coesistono e così le vivo nel mio lavoro, senza gerarchie.