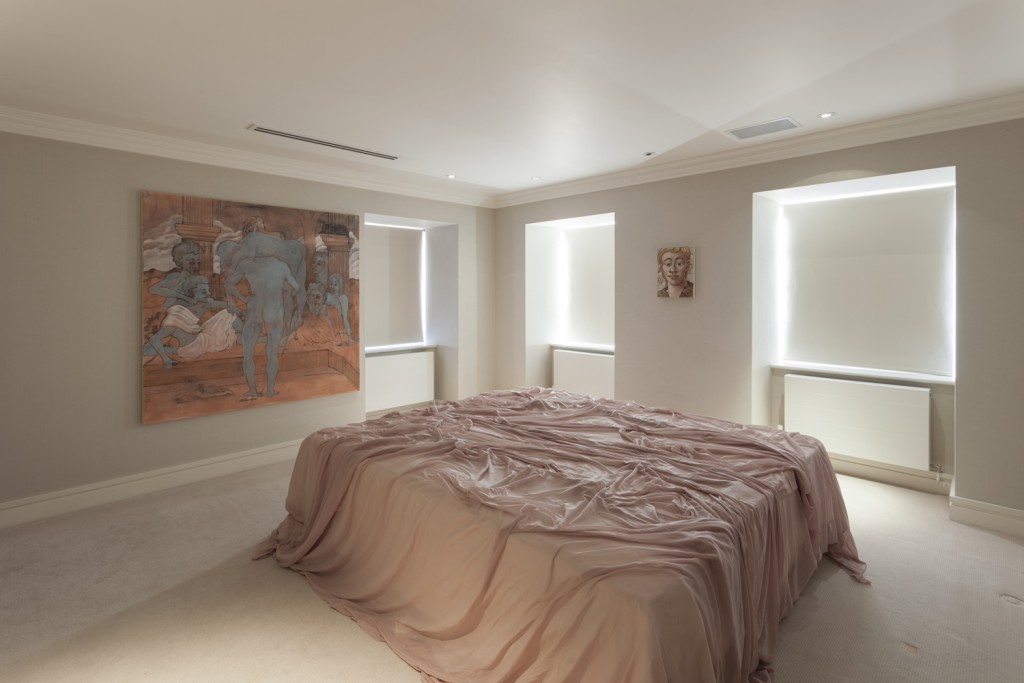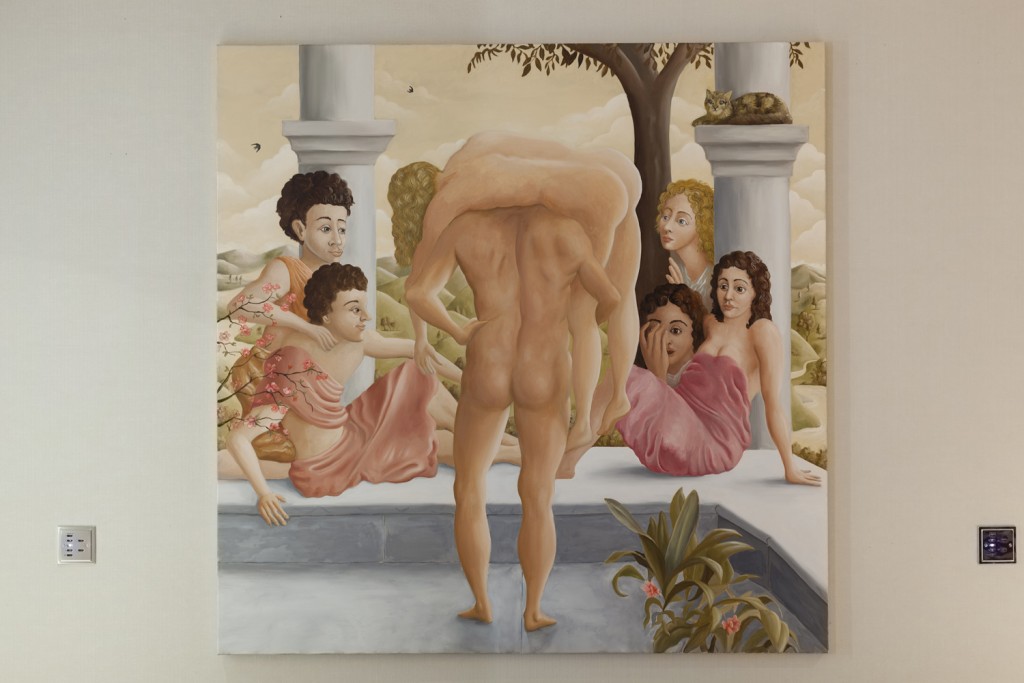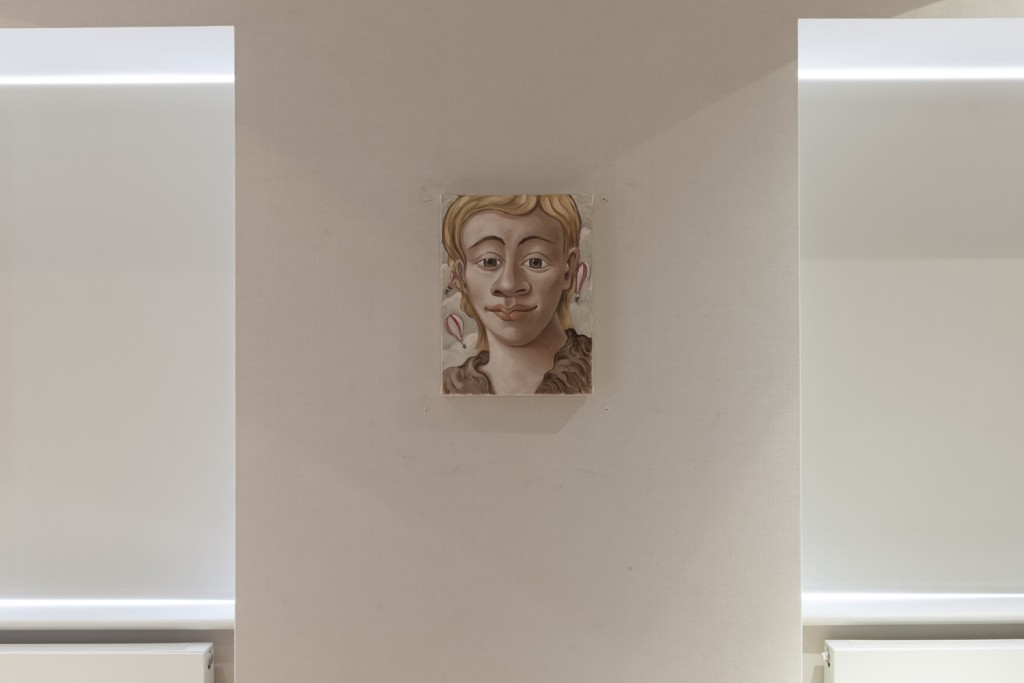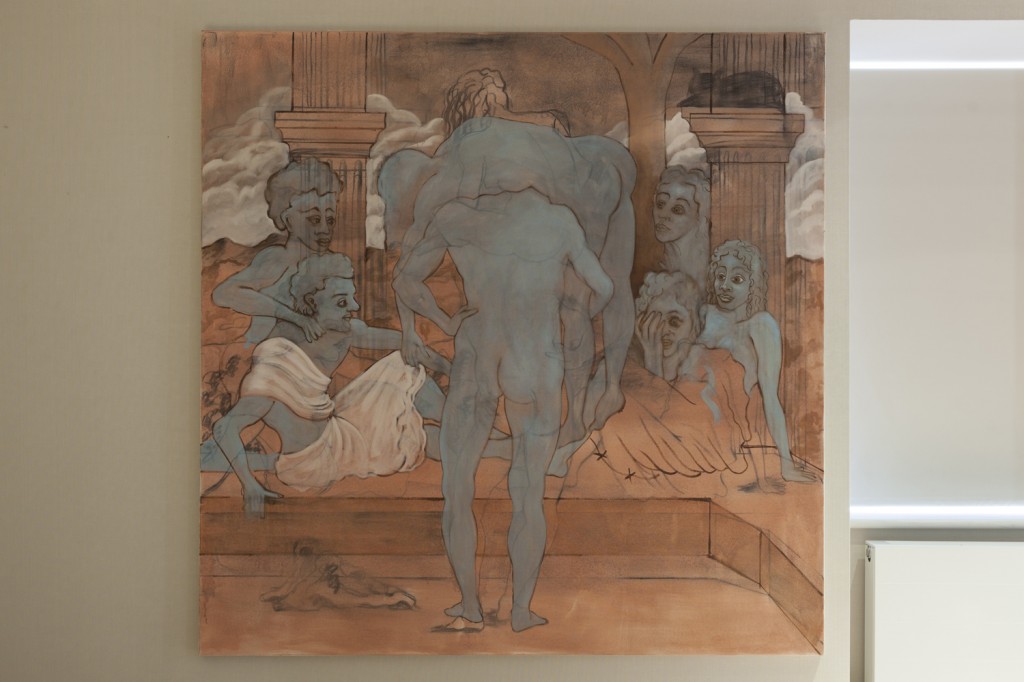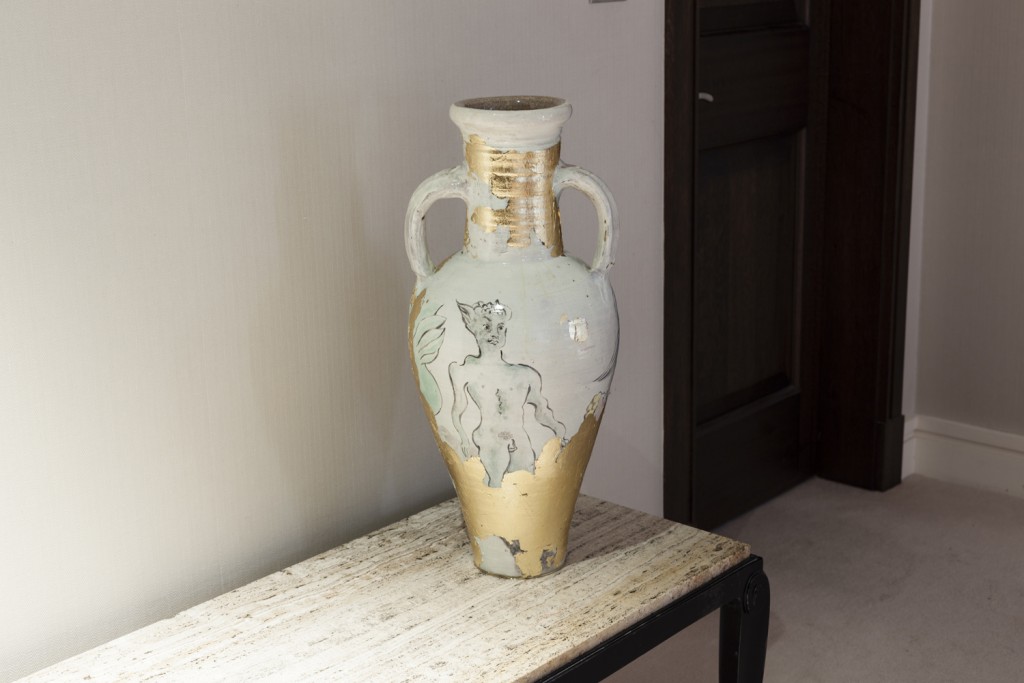 p
Fiorucci Art Trust & Creative Perfumers present: I'm here but you've gone
23 April – 20 May 2015
With: Adam Christensen, Patrizio Di Massimo, Adham Faramaway, Ed Fornieles, Celia Hempton, Mary Ramsden, Magali Reus, Prem Sahib
Fiorucci Art Trust is excited to present I'm here but you've gone, the first group show at its HQ in Sloane Avenue. Developed in partnership with London-based perfume atelier Creative Perfumers, the exhibition displays the final outcome of a ten-month research in fragrances, during which the artists had access to an immense oil library in order to explore the potential of employing scent as a medium.
The sense of smell is the oldest and most undisturbed among our senses along with being the most direct connection to our memory.I'm here but you've gone features the scents of eight artists alongside new and site-specific installations. Ideas, attitudes and perfume molecules intertwine to occupy different rooms within the domestic spaces of Sloane Avenue.
From the ground floor, to the upstairs bedrooms, these scents take over the whole Fiorucci Art Trust headquarters, accompanied by the traces of artworks that were exhibited on and through the walls in the last two years. Blue traces left behind by Latifa Echakhch 's carbon paper breathe next to the walls where once was Patrizio di Massimo's Lost in Lust. Memories of Nick Mauss' choregraphy of automatic curtains punctuate the ceilings, while glimpses of gone displays of artworks by Karl Holmqvist, Helen Marten, Goshka Macuga and Marc Camille Chaimowicz, among others, are still present throughout the building.
I am here but you've gone draws inspiration from the relationship between ideas of the 'anesthetic' and the 'aesthetic'. While sharing the same etymological roots, these two words are diametrically opposed in how they refer to the absence of sensations (anesthesia, from Greekanaisthēsia: an- 'without' + aisthēsis 'sensation') and sensory perception (aesthetics, from Greek aisthētikos: aisthēta 'perceptible things').
I am here but you've gone will reinvigorate the viewers' awareness of their own senses while also drawing attention to the importance of smell in human psychology, imagination, knowledge and behaviour.